The ninth Automechanika Johannesburg will take place on 19-21 November 2024 and will continue to offer exclusive networking opportunities
South Africa's leading international trade fair for the automotive service industry targets trade visitors from the Sub-Saharan Region.
Automechanika Johannesburg is collocated with Futuroad Expo, sub-Saharan Africa's leading professional event for the truck, bus, and commercial vehicle industry.
Why Automechanika Johannesburg?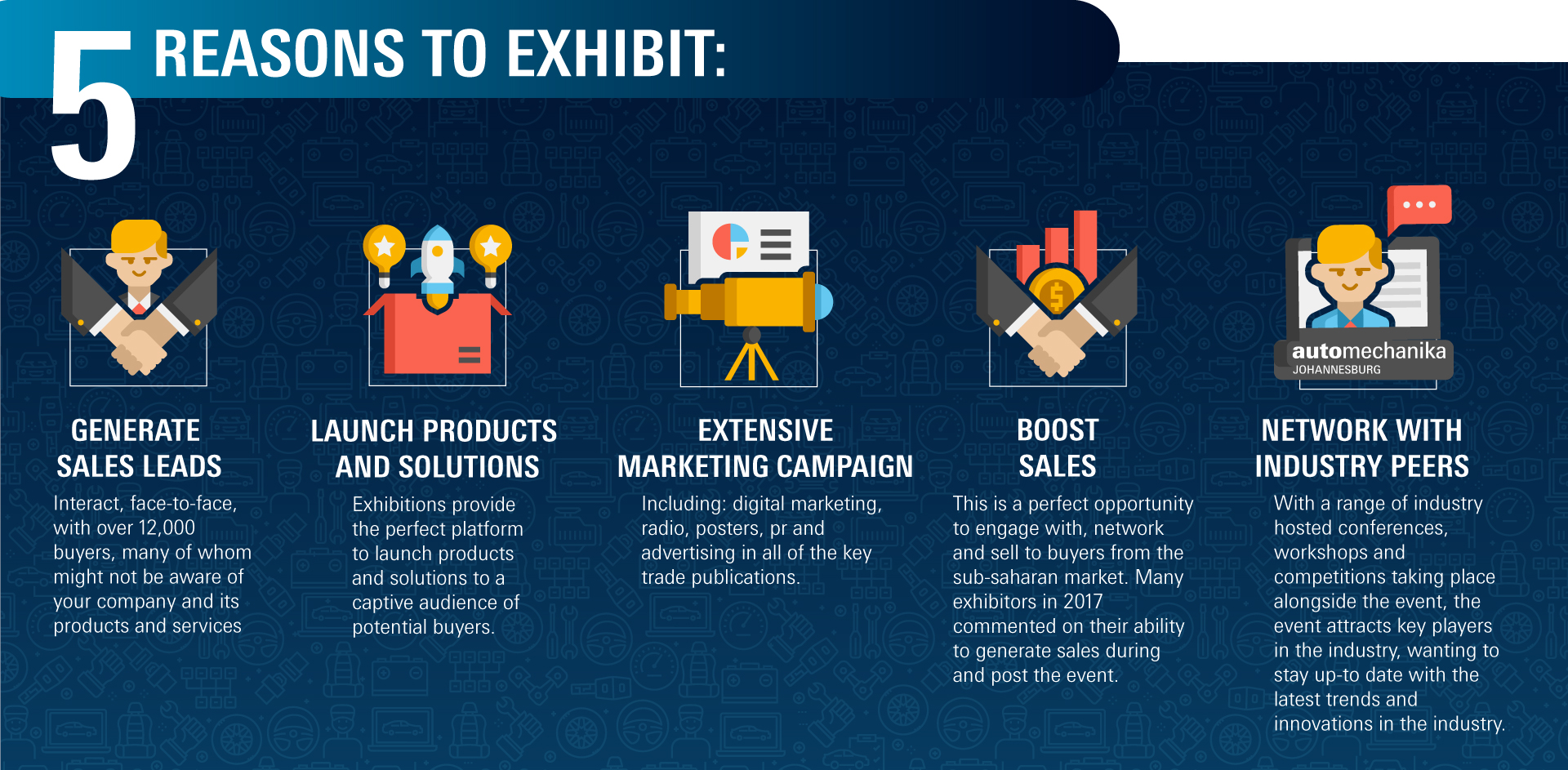 What our exhibitors had to say about Automechanika
"I'm here at Automechanika… Beautiful, Guys. I wish you guys were here to see all the stands that they have available, everything is user-friendly"
"So far it's been pretty good. The people walking in on the stand are good leads, goobusiness-to-businessss leads. We're enjoying it, good to be out for a change post-covid. It's good to see everyone and the attraction that comes with a show like this"
"A lot of people are coming in, a lot of interest. The quality of people coming in has been the key for me"
"A big thank you to the innovation award judges and Automechanika. A great event and truly fantastic function"
"With regards to the show, I think it's stunning. South Africa as a whole has been looking for these types of events and to interact with fellow industry people"
"Great opportunity to get out post-COVID, I think people are desperate to engage with each other again. It has been great to see our customers on a big platform like this and also to have the opportunity to meet new ones"
"We found this show very productive, we were very happy with the quality of people engaging with us at our stand. Also, the B2B meetings we've had was very fruitful, we have gained a lot of business prospects"
"I have been extremely, extremely happy with the turnout this year, we have generated a lot of inquiries and leads"
"We have been a part of Automechanika for the last 5 years, this year we could see the numbers are less, but the quality of people are excellent"
"The event is going amazing, like really amazing and I would suggest to everyone to come next year"
"We are excited to deal with a lot of new customers we wouldn't have dealt with before, and we are hoping that Automechanika is the platform to make it happen"
"We feel Automechanika is the right platform for the industry we are in and we are looking to grow with the Automechanika brand"

This is Automechanika Johannesburg
We have many impressions of products, events, and encounters. Here you will find a selection of pictures of Automechanika Johannesburg.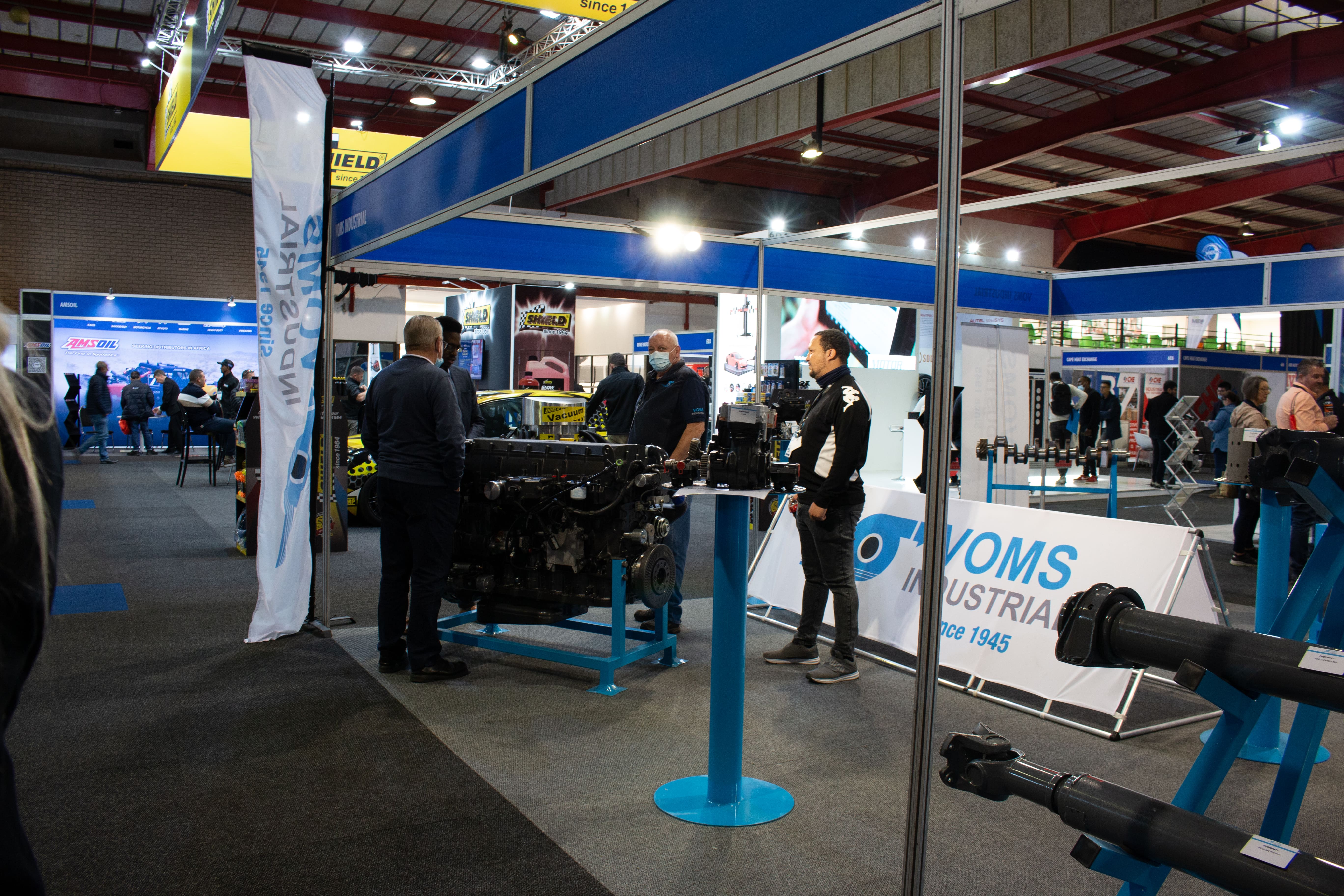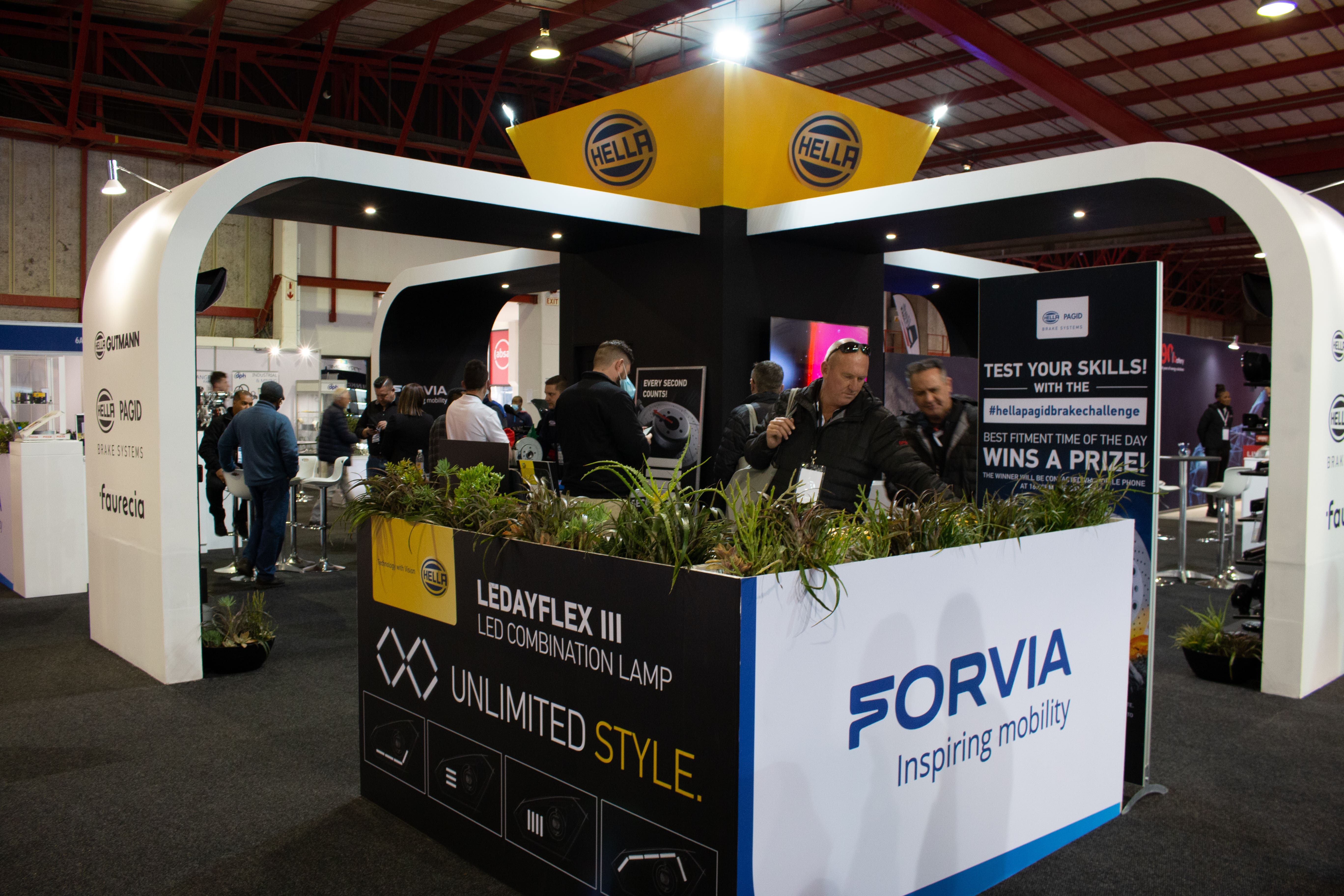 Automechanika Business Series
Automechanika Johannesburg is proud to announce its 'Business Series', which is in association with Absa. The webinar series will focus on industry-related topics, and will be aimed at facilitating conversations with key associations and stakeholders, both regionally and internationally.Representatives from various sectors will share their input regarding topics and will address issues in the automotive aftermarket industry.